Drive the solution—it matters
What Is Electrify Your Ride VA?
A nonprofit program that makes it easier for you to drive electric.
We're showing up in cities across Virginia to raise awareness around the benefits of driving electric, connect local electric car owners with neighbors that want to learn more, and make the latest electric car models available to communities across the state.
This website is your go-to place for information on electric cars. Read up on why your next car should be electric.
Have questions? Email us at help@electrifyyourrideva.org or call (804) 396-3873‬.
What's the Status of Electric Cars in Virginia?
Generation180 recently published its Virginia Drives Electric 2020 campaign report, which details the benefits, barriers, and policies needed for widespread electric vehicle adoption in Virginia.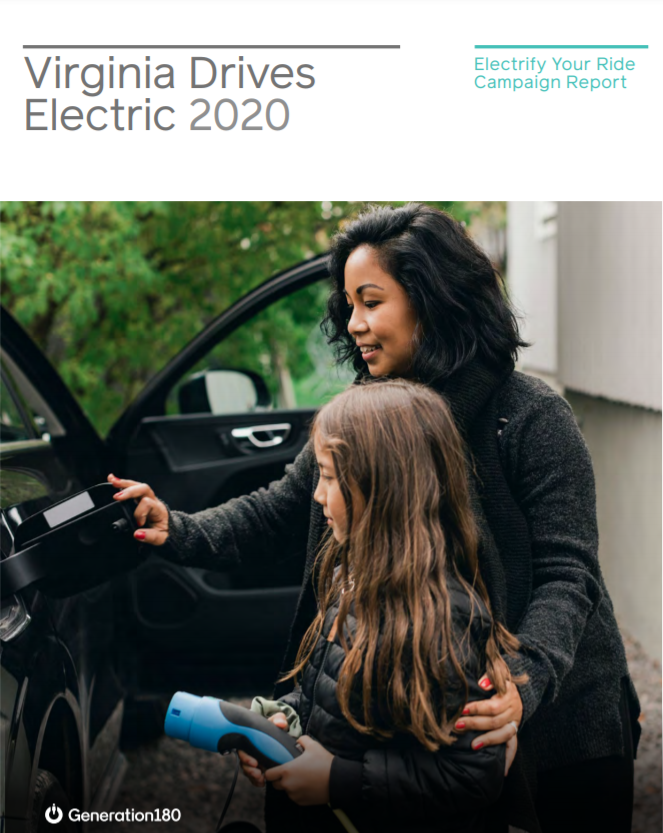 Read the report